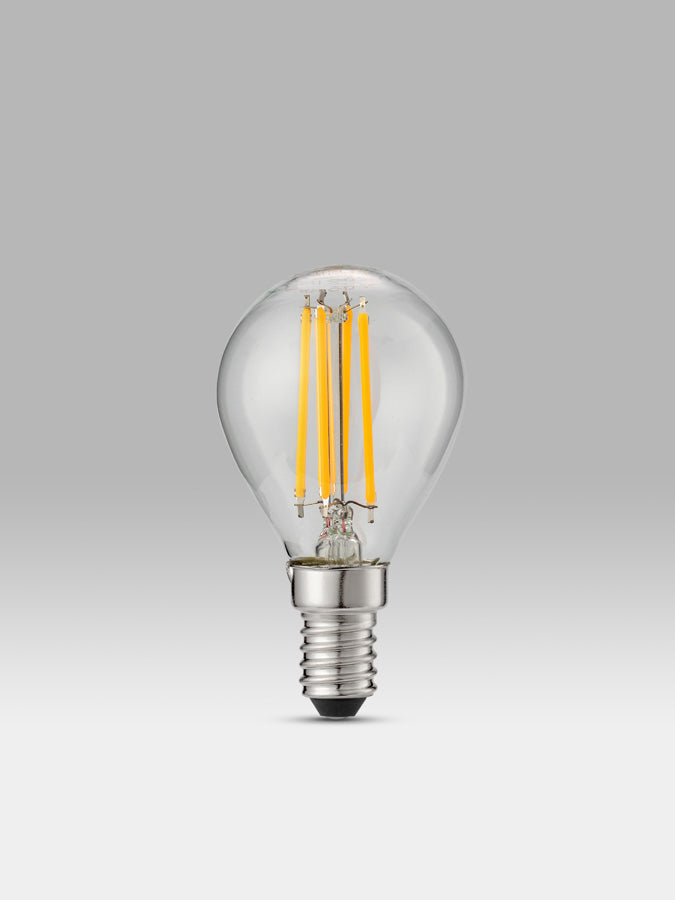 E12 bulb - clear
Introducing the E12 LED Bulb Clear - the perfect lighting solution for your home or office. With a low power consumption of 4 watts, this bulb not only saves energy but also helps reduce your electricity bill. It is dimmable, allowing you to adjust the brightness to your preference. The color temperature of 2700K (clear) provides a warm and inviting ambiance. With a high lumen output of 350, it provides ample lighting for any room.
The input voltage of 120V makes it compatible with standard electrical outlets, and its compact design with a height of 80mm and depth of 45mm makes it easy to install in any fixture. 
Watt: 4W

Dimmable: YES
Kelvin: 2700 (Warm White)
Lumen: 350
Input: 120v
Life: 15,000 hour
CRI (Ra):  >= 80

Height: 80mm
Depth: 45mm
Please be aware that at lights&lamps, we do not offer separate bulb sales. However, we do give you the option to purchase bulbs with our lights/lamps during the checkout process for your convenience.